Tooth Pain & Toothache Relief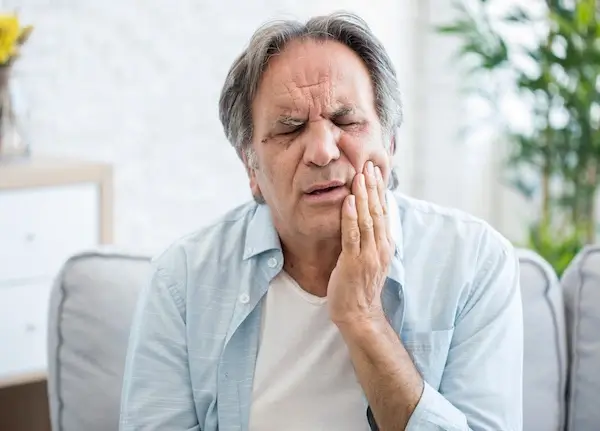 A toothache can seemingly appear out of nowhere. However, sometimes, it may result in debilitating pain, making it difficult to function normally. When you have a toothache or pain around your teeth/gums/jaw, it may result from various oral health problems. These include dental cavities, cracked or chipped teeth, exposed tooth roots, gum disease, a dental abscess or infection, and several other conditions. Some are more urgent and serious than others, but all can cause tooth pain and discomfort.
Whether you have a dull, aching tooth pain that lingers, or a sharper, more acute pain, a toothache merits attention. Call our Kenosha dentist, Dr. Felicia Mata-Stein at (262) 612-3807 if you experience any tooth pain or toothaches for an emergency dental exam in Kenosha to treat the dental problem before it becomes worse.
Common Causes for Toothaches
A toothache is a result of there being an issue around or inside the tooth. Toothaches can be caused by the following:
A fractured or broken tooth.
Infected or irritated gums.
A damaged filling.
Tooth decay
An abscess
Grinding or clenching teeth.
Tooth extraction
Tooth Sensitivity
The best treatment for a toothache in Kenosha depends on the underlying cause of your tooth pain. While some treatments are simple, such as applying a desensitizer to teeth or changing toothpaste, others require more intensive treatments, such as treating a cavity, performing a root canal, or addressing gum disease.
Our dentist, Dr. Felicia Mata-Stein, will do a complete dental exam of your mouth and the affected area to pinpoint the root cause of your pain. Once finished, Dr. Mata-Stein will create a custom treatment plan to address the issue and alleviate your pain.
When Is a Toothache an Emergency?
Toothaches are very common, and our Kenosha dentist, Dr. Mata-Stein can often treat a toothache during a regular dental appointment at her dental practice Denthetics, LLC in Kenosha. However, your toothache could warrant an emergency dentist visit if you see any of the following symptoms:
Unbearable or excruciating pain
Excessive bleeding
Presents of pus or other infectious material
Swelling of the jaw, face, or neck
Dental crowns or fillings have fallen out
Managing Toothaches Until Your Emergency Visit
A few practical ways to manage pain until you can make it to our Kenosha dentist office include:
Taking over-the-counter medications such as acetaminophen
Performing salt-water or hydrogen peroxide rinses
Placing a cold compress or ice pack on the affected tooth (or the side of your face)
Using numbing gels such as those designed for teething infants
Eating only soft foods. Soft foods help you avoid putting pressure on the affected tooth.
Schedule A Consultation At Denthetics, LLC!
Contact our dentist at (262) 612-3807 to schedule an appointment right away at Denthetics, LLC. With over 25 years of experience, our dentist treats many patients with tooth pain and toothaches from Kenosha, Pleasant Prairie, Somers, Sturtevant, and many surrounding areas. We also treat patients at our Loop, Chicago office.