Cosmetic Dentistry & Aesthetic Treatments
Snap-On Smile
Snap-On Smile is an excellent treatment for those looking to makeover their smile without undergoing an extensive dental procedure. It works as a new set of "teeth" are created and placed over your existing teeth by snapping them in place. So, you can have a beautiful new smile in just two quick, painless visits to our office. Our cosmetic dentist, Dr. Felicia Mata-Stein, treats patients with Snap-On Smile in Kenosha who have chipped, cracked, stained, crooked, or missing teeth.
Dental Veneers
Our custom dental veneers will improve your teeth' shape, size, and color. Your dental veneers will be custom created to look and feel completely natural. Many patients seek out dental veneers in Kenosha to give their smile a unique, vibrant appearance in just two dental visits. In addition, dental veneers are a great option to fix staining, cracked teeth, spaces, misaligned teeth, chipped teeth, and many other dental issues. Learn more about dental veneers…
Lumineers
Transform your entire appearance painlessly with Lumineers. Lumineers are ultra-thin, extra-strong porcelain veneers and are permanently bonded to your teeth. As a result, they can makeover virtually any defect, from stains and discolorations to chips and even misaligned teeth. Plus, unlike other dental veneers, Lumineers are so thin that there's almost no enamel removal. So, with minimal to no prep required and no need for local anesthetic, you'll be smiling bright in no time!
Teeth Whitening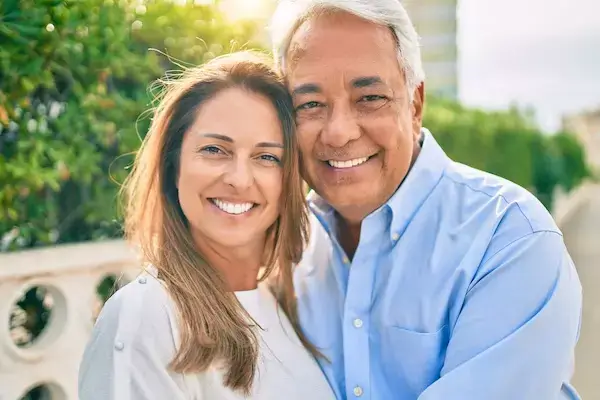 Teeth whitening is a fast and easy way to drastically improve your smile. Whiter teeth can give you a more youthful appearance and boost your self-confidence. We provide professional teeth whitening using one of the market's most potent in-office teeth whitening systems. In-office teeth whitening produces fast and long-lasting results. They also cause little to no sensitivity and are safe for your teeth and gums.
BOTOX & Fillers
If you thought Botox was just for preventing wrinkles, think again. Developed initially as a medical treatment, Botox can significantly reduce tooth and jaw pain and dental damage caused by tense facial muscles. In addition, Dr. Felicia Mata is Board-Certified in Aesthetics  and is advanced-trained to use Botox to alleviate the symptoms of bruxism and other conditions.
Botox is primarily used in a dental setting to treat bruxism and its associated head, face, and neck pain. Bruxism is a condition in which teeth are ground, gnashed, or clenched. Learn more about BOTOX & dermal fillers treatment at Denthetics, LLC.
Thread Lift
A thread lift uses these threads in the skin in a non-surgical method to lessen laxity in the skin. The results of this treatment are more subtle than a surgical facelift and may look more natural without the significant expense and recovery time involved with surgery.
After placement of the threads, the body responds by generating collagen at the site, providing further support, structure, and elasticity to the face. The result is a lifted, fresh, and more youthful appearance. Learn more about thread lifts with our Board-Certified Aesthetic provider, Dr. Felicia S. Mata-Stein and schedule a consultation at our office, Denthetics, LLC in Kenosha or at our Loop, Chicago office downtown.
Additional Cosmetic Dentistry Treatments
Schedule An Appointment At Denthetics, LLC
Call our Denthetics, LLC team at (262) 612-3807 to schedule an appointment. Our cosmetic dentist, Dr. Felicia Mata-Stein, treats many cosmetic dentistry patients from Kenosha, Pleasant Prairie, Somers, Sturtevant, WI and many surrounding areas. Dr. Mata-Stein also treats cosmetic patients at her Loop, Chicago dental office in downtown.