Regular Teeth Cleaning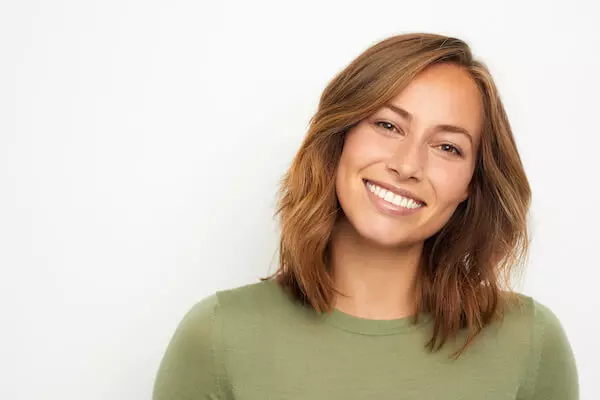 A regular teeth cleaning will improve oral health for everyone, no matter their age. For younger patients, these dental visits allow our dentist, Dr. Felicia Mata-Stein to ensure healthy tooth development and encourage proper brushing and flossing habits. Professional teeth cleanings remove tartar from the teeth, often missed by brushing and flossing. If this hardened plaque isn't removed, it can lead to decay, infections, and gum disease.
We recommend that you schedule dental cleanings twice a year to help remove built-up plaque and tartar and to stay ahead of any developing oral health problems. However, suppose you're genetically predisposed to increased plaque buildup or already have gum disease. In that case, we strongly recommend more frequent cleanings. Your general dentist will help determine how frequently you need to schedule dental cleanings.
Teeth Cleaning Expectations
Many people avoid teeth cleanings, and it's easy to understand why they feel apprehensive. However, professional teeth cleaning is usually simple and painless. Still, you may be asking yourself, What happens during a teeth cleaning, and How long does a teeth cleaning take?
All in all, a teeth cleaning takes about 45 minutes, and there are four main steps involved: an oral exam, plaque, and tartar removal, polishing with toothpaste, and flossing/rinsing. Knowing what to expect during the process will help alleviate any stress you're feeling and allow you to appreciate the results of your appointment.
Oral Exam
A dental hygienist usually performs professional dental cleanings. Before cleaning, your hygienist will use a small mirror to physically examine your entire mouth. This examination allows them to check around your teeth and gum line for any signs of inflammation. If the hygienist sees any significant issues, they may consult with our dentist, Dr. Mata-Stein to ensure it's all right to proceed with the teeth cleaning.
Removal of Plaque and Tartar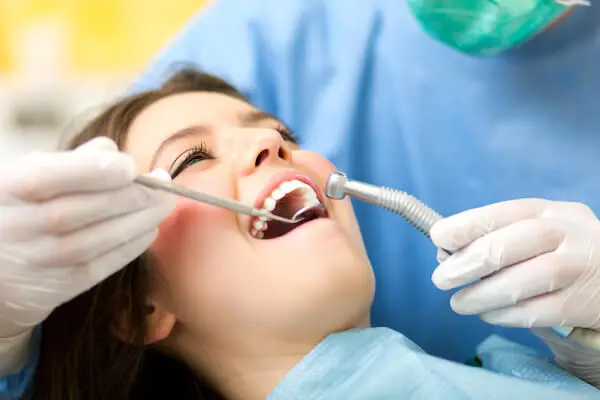 The dental hygienist will start the cleaning process by removing plaque and tartar around the gum line and between your teeth with a scaler tool. You will hear a scraping sound, which is entirely normal. Regular brushing and flossing will shorten the time it takes the dental hygenist to complete this step.
Toothpaste and Polishing
After the dental hygienist removes all the tartar, they will brush your teeth with a high-powered electric toothbrush. It may sound scary, but it will leave your teeth completely clean and polished. This process can also help remove unsightly surface stains. Professional toothpaste smells and tastes like the toothpaste you use at home, but it has a gritty consistency that polishes the enamel of your teeth.
Flossing and Rinsing
Once brushing is complete, the dental hygienist will floss your teeth, paying particular attention to any trouble spots where your gums may bleed easily. They will also remove any leftover plaque debris or toothpaste from the earlier cleaning process. Next, you will rinse your mouth to remove any remaining debris – your hygienist will usually provide a rinse that contains fluoride. You may also receive a fluoride treatment as the last step in the cleaning process.
Other Potential Dental Procedures During Teeth Cleaning
While X-rays are usually performed once a year, if your dental hygienist or dentist sees something that raises concern, they may perform digital X-rays or other examinations during your cleaning visit. In addition, we sometimes recommend molar sealants for children to help prevent cavities in those hard-to-brush areas.
The key to preventing major oral health problems is to return to the dentist for regular teeth cleanings. By knowing what to expect in advance, you should feel more at ease, and you might even start looking forward to dental treatments at Denthetics, LLC.
Schedule A Teeth Cleaning Appointment Today!
Contact our Kenosha dentist at (262) 612-3807 to schedule a your regular dental cleaning. With over 25 years of experience, our dentist performs teeth cleaning for patients from Kenosha, Pleasant Prairie, Somers, Sturtevant, and many surrounding areas. You may also schedule a teeth cleaning in Loop, Chicago at our dental practice on Monday's.